Over this past winter, I put front ducts on the coupe. I have a fiberglass front apron, but it didn't have ducts built-in. Finding some ducts to mount to the apron was a challenge, but I found those and some brackets that are perfect for mounting to my Wilwood caliper brackets. Here's some info on what I did...

Materials:
About 6 feet of 3 inch duct
3 ft of 1 inch wide, 1/16 inch thick aluminum stock (almost like a strap)
2 Aluminum Brake Ducts (for spoiler mounting)
2 Aluminum Brake Duct Brackets, 3" Single Inlet, Universal (for caliper mount)
3 inch hole saw
Caliper Mounted Ducts
The caliper ducts required that I drill one hole in the Wilwood caliper mounting bracket (there was one extra hole already drilled). I bolted the duct in place using the hole already there and marked the spot to drill. After drilling, I bolted the duct in place and replaced the rotor and caliper. The clearance from the duct to the rotor is about 1/4 inch and should force most of the incoming air into the center of the rotor (the rotors are vented as well and should pull the air into the middle of the rotor).
Hose Bracket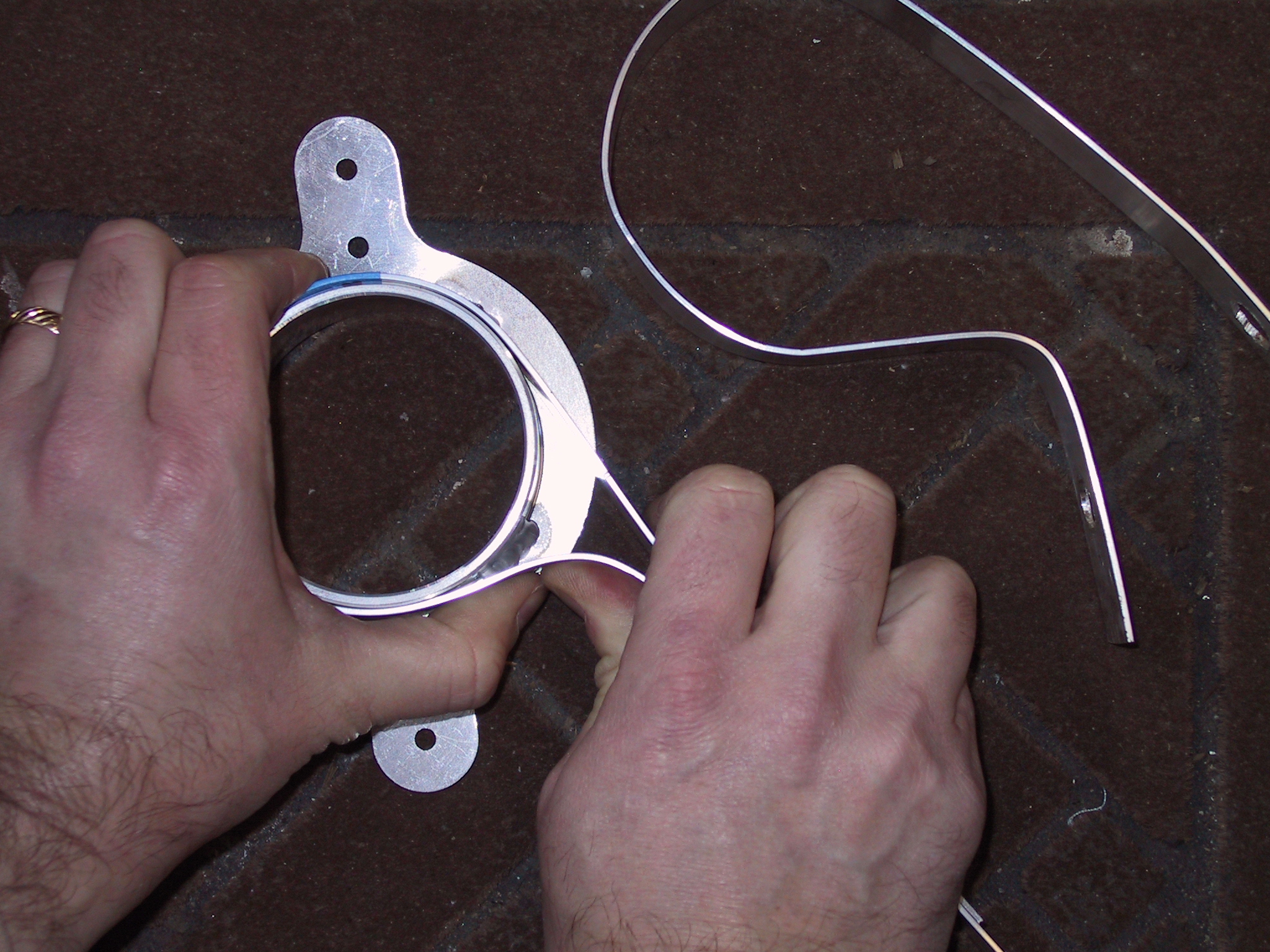 I custom made brackets to hold the duct hose in place along the front inner wheel well (and away from the tire). They were very easy - I took the aluminum stock and just bent it around one of the ducts brackets to form it into a loop. The picture below explains it better than I can (that's the duct bracket I used on the apron).
Apron Bracket
My apron doesn't have ducts built-in, so at first I thought I'd use some of the bumper mount style ducts to connect the hose to the apron. Wrong! There really isn't enough room to mount even a single hose duct. I decided to go the "raw" route and just cut a 3 inch hole in the apron (it's fiberglass). My buddy, Bill, found me a perfect duct (aluminum and easy to form to the uneven surface of the apron.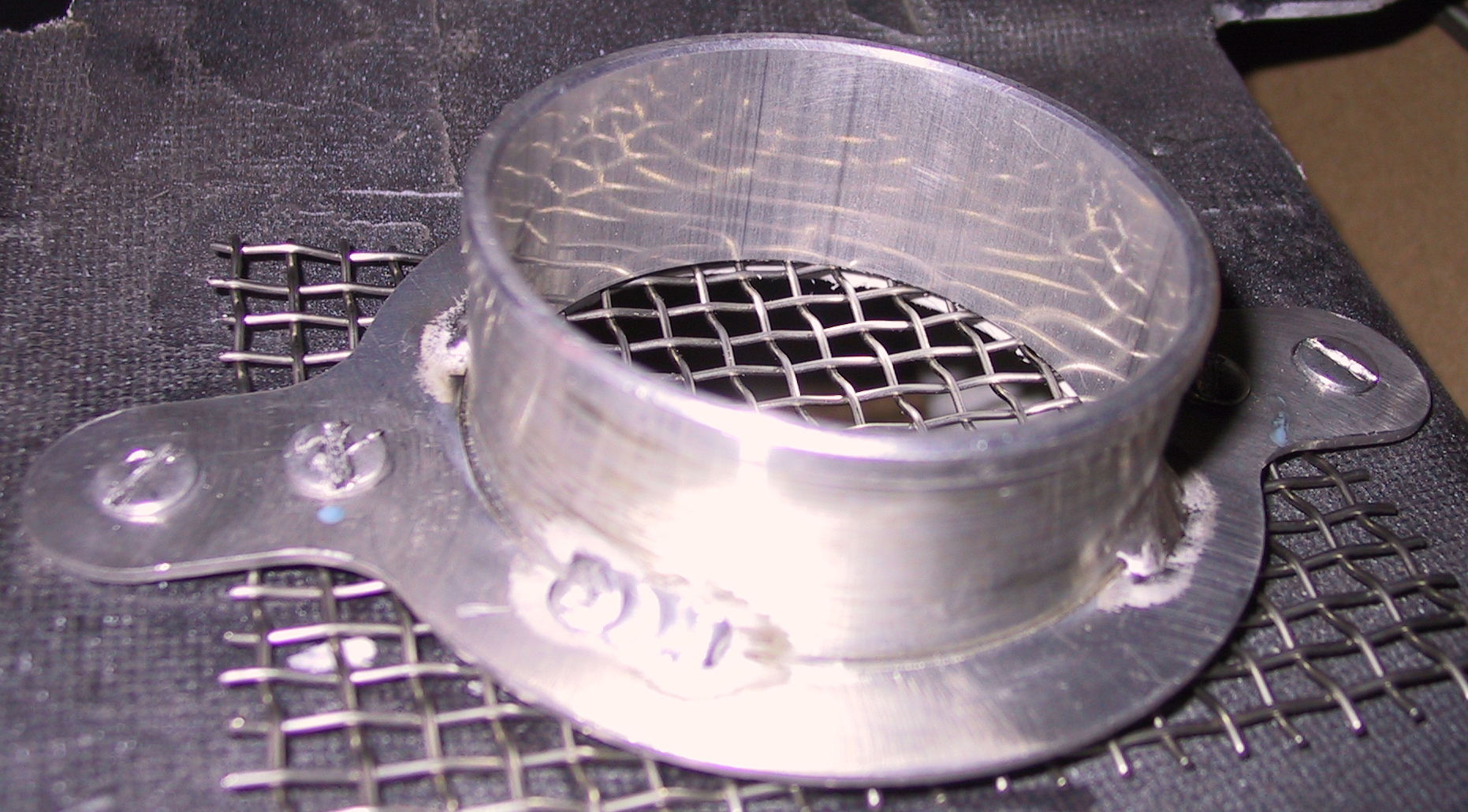 As you can see, I placed some stainless wire mesh in between the duct and the apron (just to keep debris from making its way to the rotor). I have no idea what the connectors I used are called, but they are similar to a rivet, but they screw in.
Here's a few shots of the final product (I haven't driven it yet, so things may have to change!)...